Look Out, Pluto! Spacecraft Will Fly By In Less Than One Year
on
July 17, 2014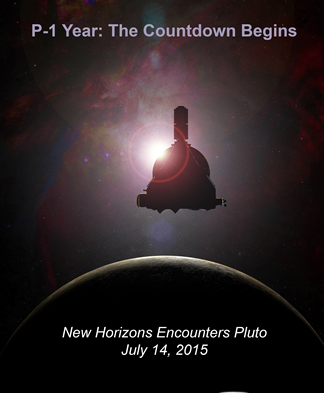 Countdown! Just under one year from now, the New Horizons will finally reach its mission goal after sailing through the solar system for the better part of a decade. It will fly by the dwarf planet Pluto and its moons on July 14, 2015, showing us the surface of these distant bodies for the very first time.
And the New Horizon's team reported a thruster burn yesterday has put the spacecraft right on course to correct the spacecraft's arrival time – a year from now – at the precisely intended aim point at Pluto.
via Look Out, Pluto! Spacecraft Will Fly By In Less Than One Year.