NASA Spacecraft Sees Comet, Earth and Mercury Together
on
March 15, 2013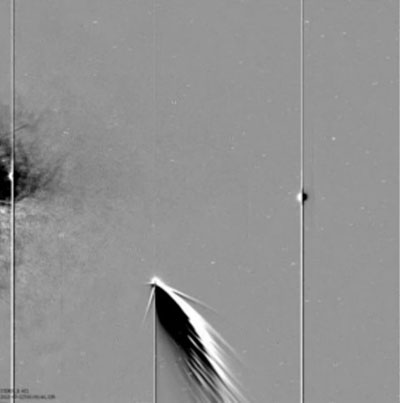 Image Credit:NASA
A new video from a NASA spacecraft studying the sun has captured an unexpected sight: a wandering comet posing with the planets Earth and Mercury.
The cosmic view comes from one of NASA's twin Stereo spacecraft that constantly watch the sun for signs of solar flares and other space weather events. It shows Mercury and Earth as they appeared with the Comet Pan-STARRS, a comet that is currently visible from the Northern Hemisphere during evening twilight.
The probe captured the video of Comet Pan-STARRS, Earth and Mercury together while observing the sun from March 9 to March 12.