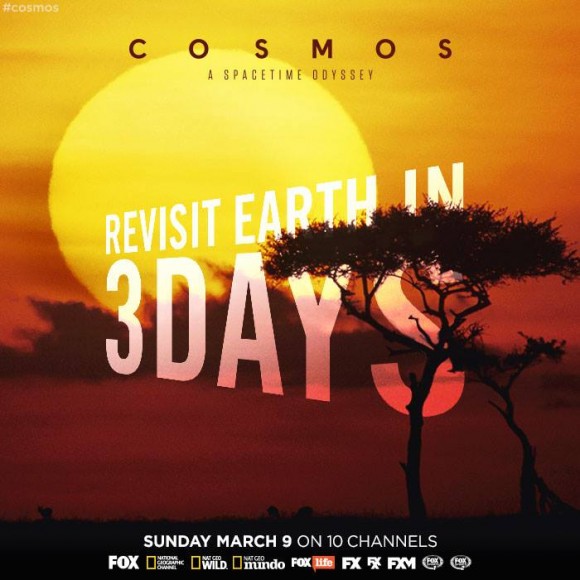 Poster for Cosmos: A Spacetime Odyssey.
Sunday is going to be a once-in-a-generation moment. For those of us who were too young to remember the original Cosmos (writer puts hand up) or those who are eager to see the classic 1980 Carl Sagan series updated with discoveries since then, we're all in luck. A new series starring astronomer Neil deGrasse Tyson is premiering on Fox.
NASA hosted a sneak preview of the series at several NASA centers, and the early reviews on Twitter indicated a heck of a lot of excited people in the audience. In the video above, you can watch the Q&A with the main players after the premiere concluded.
"Watching Cosmos, I saw a Brooklyn-born researcher pull back the curtain on a world of seemingly dense scientific concepts, which, with the flair of P.T. Barnum, he managed to present in ways that made them accessible to those of us lacking a degree in mathematics or physics," Seth MacFarlane, the executive producer of Cosmos (who is best known for creating Family Guy), said in a statement.